Whether you are someone that needs a full The Get Clean & Lean Program or someone that just needs a little reset, you can use these foods to help your diet.
Morning Routine:
Ideally, you would start your morning after at least a 12 hour (if not longer) fast. When eating a health and clean diet, after that amount of time your body has had that much time to heal, digest and recover. Once recovered, it is extremely important to be mindful of the first foods or drinks you put in your body.
When you first fuel your body, I would love to clients to begin their day with celery juice. Ideally, this would be homemade celery juice. If you must buy store bought celery juice, make sure the ingredients are just celery juice and or celery juice with lemon. This will help alkalize the body. If celery juice is not available, the next best thing is hot water with lemon. Hot water and lemon will help form a stronger gut lining to be able to process your foods throughout the day.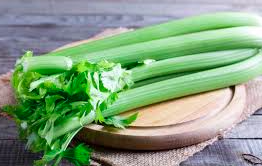 Coffee, coffee, coffee. Most of us feel we need coffee to survive. If you are going to drink coffee, drink organic and non-GMO coffee. Here are a few brands we love: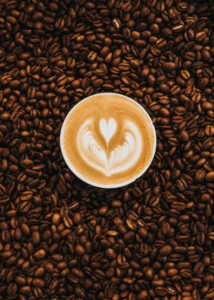 If you use a Keurig or similar machine, you can always use reusable pods that will allow for much cleaner and healthier coffee. One of the most dangerous parts of coffee, is the additives we put in our coffee, the sugar and creamer. For the coffee drinkers, you should be drinking black coffee. If needed you can add unsweetened almond milk, coconut milk or even oat milk. If you can't drink your coffee like this, then you probably shouldn't be drinking it. Consider switching to green tea or Matcha green tea. Teas have caffeine and are much healthier than coffees filled with sugar and creamer.  If you must drink coffee, it should come after your celery juice and/or hot water with lemon.
During a reset, you really don't need a breakfast, but you never want to go hungry. If you are starving you can consider the following meals:
Gluten Free Oatmeal with Berries
Moving onto lunch, remember that OPAL Nutrients believes that this should be your heaviest meal of the day. Your body needs time to digest before bed. For lunch, think of foods that are colorful, nutritious and natural.  Also remember to eat based on the card provided in The Get Clean & Lean Package. On the card, it gives you the suggested servings for certain foods to consume in your daily diet.
If you need recipe ideas, visit this OPAL Blog.
For dinner, you should have a light and healthy meal. This maybe a salad with Salmon, roasted veggies or even just another green smoothie. You want your meal to be filling but not to make you uncomfortably full. A healthy dinner is vital for a successful fast.